Common Pitfalls
Customer satisfaction goes beyond the products you offer, it's the service provided before, during and after a purchase. Consumers of today have zero tolerance for bad service.
What could possibly go wrong?
This blog highlights common pitfalls to avoid in quality assurance monitoring in order to improve contact center operations and deliver consistent, high-standard customer service.
Here are four common pitfalls:
Loosing sight of what's important to the customer

Overly complex scoring methods

Inefficient processes

Failing to identify root cause
What's important to the customer?
Many organizations use complex scoring systems and subjective weighted scoring to measure the business' quality standard.
Working with such scales with multiple ratings has its limitations as evaluations might be interpreted differently, and it may be difficult to weight attributes against each other so that they truly reflect the drivers of quality in customer interactions and experiences. If rating methods vary between analysts, the data collected will be unreliable, or even invalid due to the lack of consistency.
The main downside of such complex scoring systems is that the customer experience is not at focus, which can result in breaking the connection between quality and customer satisfaction (CSAT).
How can we simplify scoring methods?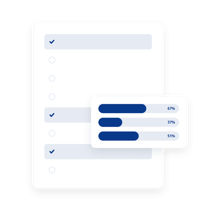 Accurate measurements provide the greatest ROI. Accuracy and consistency among evaluators ensures the data companies are taking action on has integrity to drive decisions about the organization's people and process capabilities.
Incorporating clearly represented QA scoring metrics and accurate evaluations, provides managers with more relevant and reliable information to improve the customer experience.


Scoring methods can be simplified by using closed questions with only two answers, i.e., 'yes' or 'no'. Working with closed questions versus rating scales allows companies to focus on what is most important to the customer, avoid all uncertainty and enables companies to pinpoint successes and areas of improvement.
Why do issues occur?
Now that we have covered the importance of measuring what matters most to customers, we want to align the metrics with our quality standards. Identifying the touchpoints that impact the customer experience will not only improve customer satisfaction but also efficiency and business performance at the same time. However, not all issues have a direct impact on the customer experience but might have serious consequences for the business, such as data security and legal requirements.
Breaking up Quality Assurance into Customer Critical, Business Critical and Compliance Critical, will help companies pinpoint the causalities of issues. This enables organizations to optimize its processes and performance, while protecting the customer experience.
Is the process inefficient?
Identifying training and coaching opportunities for agents is important – not only for the company but also for the agent and their development. However, we must not overlook business level performance evaluations. Are customers not getting their issues resolved? Why is the same customer calling over and over again? It might be time to consider other factors, maybe the issue is something the agent has no control over.
Let's say that an agent follows all policies and procedures correctly, but the customer still has to contact you again later since the inquiry was not resolved. This is a classic indication of process level issues. For example, if the customer is referred to the company website to sign up for a new product only to find that the website refers the customer to call into the contact center.
Based on years of experience from working with customer experience management we have discovered that 75% of issues impacting the customer are related to processes, but very rarely are theses captured through a company's quality program – and they should be!
What's the real source of the problem?
It can be difficult to identify the areas that will drive performance improvements and improve customer experience. Many organizations place focus on individual agents instead of looking at the big picture. Issues such as increased average handling time or decreased first call resolutions might not be a quick fix or even metrics that the agents can control.
The way to overcome these issues is to engage in root-cause analysis, solving problems in your call center by addressing the source of the problem. It's not about quick fixes but about mapping the customer journey and building processes around customer needs.

How do we solve recurring problems?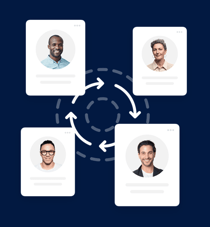 It's important to take a holistic approach to the entire customer center and identify repeated problems to start initiating steps to eliminate those issues. Investigating calling patterns, conversations, data collection and so forth to fix specific problems at source.
Whether it is to fix faulty procedures that reduce customer satisfaction or build a knowledge base for the team instead of training 1 agent at a time. Identifying root-causes is a crucial aspect of quality monitoring, that enables your organization to improve performance dramatically and drive customer satisfaction.

Measure what matters most to your customers
– Digitally, Automatically, Intelligently
RevealCX is a Quality Monitoring platform that is used to improve customer interactions and experiences using intelligent data management and analysis. The platform focuses on deep data insights about customer behavior and needs, which then provides robust reporting that gives an accurate view of performance.
The Quality Assurance form structure is developed using a binary rating system based on global best practices for quality and CX operational functions. The framework is divided into customer, business and compliance errors and enables you to drill down to the root-cause. The tool allows you to measure each component, helping you streamline the overall process and provide insight into drivers of contacts while identifying opportunities to improve end-to-end processes.
For more information about RevealCX, visit our website